Fire Safe
SA3000 Silent Alert Fire Safe Paging System for people who are deaf
Make your fire alarm deaf accessible
The Silent Alert Fire Safe System offers service providers a simple and cost effective solution to the problem of providing fire alarm cover for people who are deaf within public buildings and workplaces.

The system includes a discreet Pager unit worn by the user. A special radio transmitter links directly to the Fire Alarm System and is triggered automatically when the Fire Alarm is activated. The Pager responds by vibrating and illuminating the fire key.

The New Fire Safe Compatible SignWave Portable Sounder Flasher is ideal for use in Hotel, residential homes & other multi occupancy accommodation as an alternative to a Pager unit.
Care Call
Discreet wireless alerting system for Carers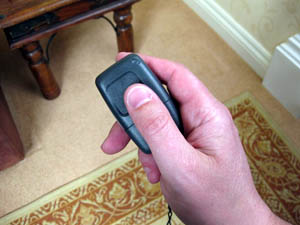 Person to Person Key Fob
Notfall Personenrufsender im Taschenformat
The Mini Person to Person Key Fob can be used to page a carer who is in another part of the home or care facility: ideal when caring for someone who is either ill, has mobility problems or is prone to falling.Der Personenrufsender im Taschenformat kann zum Anpiepsen von Betreuern/innen verwendet werden, die sich in einem anderen Teil des Hauses oder der Betreuungseinrichtung befinden: ideal für die Betreuung von Personen die krank, bewegungseingeschränkt oder sturzgefährdet sind.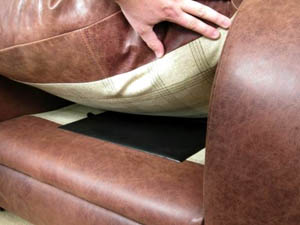 Chair Leaving Pad
Druckunterlage - Verlassen des Stuhls
The Chair leaving Monitor is ideal for use when caring for someone who may wander or have difficulty when trying to stand.Der Stuhlaufsteh-Melder, kann ideal angewendet werden bei orientierungslosen Personen, die Schwierigkeiten haben zu stehen.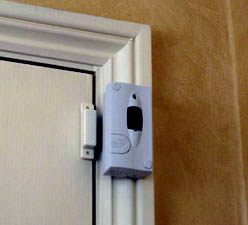 Magnetic Door Monitor
Magnetischer Türsender
The Magnetic Door Monitor is ideal for use when caring for someone who may wander, or in any situation where a person may need to be alerted to the opening of a door or window.Der magnetische Türsender ist eine ideale Unterstützung bei orientierungslosen Personen oder für Personen, die über eine geöffnete Tür oder ein geöffnetes Fenster informiert werden müssen.
Care Call offers a rapid and preventative approach to the remote monitoring of dependents at home, in a neighbouring home, or in a care facility.Care Call bietet eine schnelle und präventive Methode zur Fernüberwachung von Angehörigen zu Hause, in einem angrenzenden Haus oder in einer Pflegeeinrichtung.
It can allow a person to remain in the familiar surroundings of home for longer, whilst enhancing the carer's ability to prevent, or respond instantly, to emergencies. Thus, a carer can enjoy cost-effective peace of mind whilst providing better, faster cover.Es ermöglicht einer Person länger in der vertrauten Umgebung zu bleiben, während die Möglichkeit des Pflegenden, Notfälle zu verhindern oder sofort auf sie zu reagieren, verbessert wird. So kann ein Pflegender beruhigt besseren, schnelleren und kostengünstigen Schutz bieten.