Welcome to Silent Alert International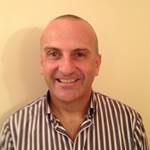 Silent Alert International was founded by Brian Cannon who has a keen interest in providing safety devices for the deaf/hard of hearing as he himself has a disabling hearing loss that requires him to wear two hearing aids.
We are acutely aware of the difficulties faced by the deaf/hard of hearing on a daily basis in just being aware of every day happenings in their home such as smoke alarm, doorbell, telephone, etc… Also the fact that many public buildings do not provide deaf accessible fire alarm cover as required by the various standards. We also provide a range of alerting devices to assist with the care of our sick and elderly such as bed leaving alarms, chair leaving alarms and movement monitors.
Technical helpline +353 (0)1 247 9007 (9am - 5pm Monday to Friday)

---
Cookie Notice: Our website uses a cookie in the online shop for the paypal shopping cart. By using our online shop you agree our use of cookies. For more information click here.
© Copyright 2015. Silent Alert International. All Rights Reserved. Legals.