Various sets of detailed information are available on the Care Call System as detailed below.
Documents are supplied in Adobe Acrobat Format. To download Adobe Acrobat reader please click here.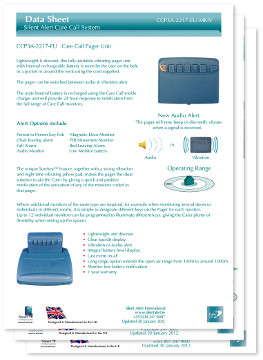 System Data Sheets
The data sheets describe benefits and specifications of the equipment for the Carers taking care for people who are deaf or deaf-blind and hard of hearing.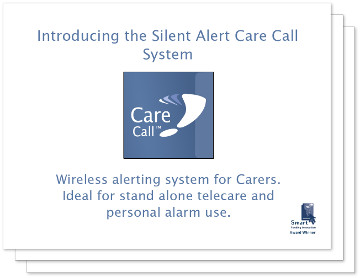 Care Call Slideshow
Introducing the Silent Alert Care Call System. Wireless alerting system for Carers. Ideal for standalone telecare and personal alarm use.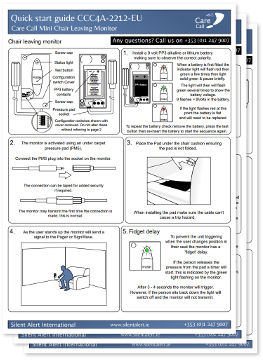 Quick Setup Guides
The quick setup guides describe how to setup and use the equipment for the Carers who care for deaf, deaf-blind or hard of hearing clients.