Description
This compact battery operated wireless door monitor is simple to fit and discreet. Powered by a 9V battery, the unit sends a signal to the Pager or portable SignWave each time the magnet is moved away from the Monitor.
The Magnetic Door Monitor is ideal for use when caring for someone who may wander, or in any situation where a person may need to be alerted to the opening of a door or window.
The Monitor will also alert the user when the internal battery needs to be replaced.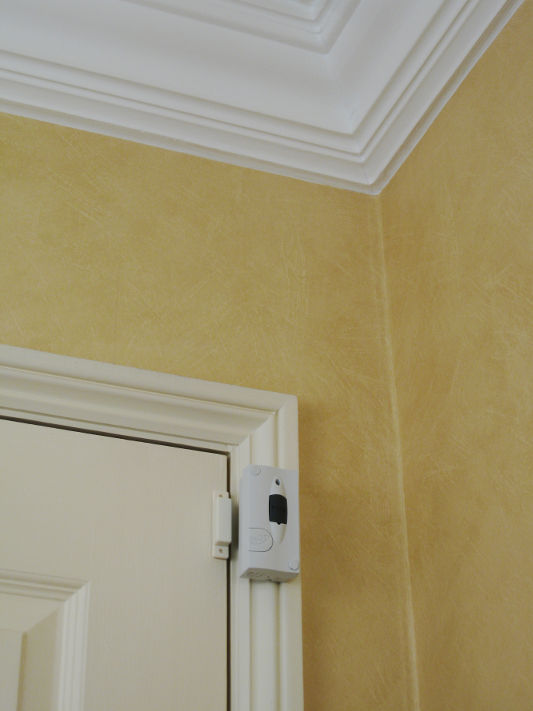 The Magnetic Door Monitor
Simple to install
Battery powered
Automatic low battery signal to Pager or SignWave
1 year warranty
Simple screw fixings included
Auto battery voltage indication on startup
Operating range in open air approximately 1000m