Description
This compact battery operated wireless Carbon Monoxide Alarm incorporates an integral transmitter.
When activated, the alarm sends a signal to the Pager or SignWave to alert the user. The alarm will also sound a horn and the red indicator will flash at different speeds to indicate the presence of different levels of CO gas. (Slow flashes indicate low levels & rapid flashes indicate high levels).
If a low battery is identified the internal horn will sound and the green battery indicator will flash every four minutes.
The alarm auto self tests, the horn will beep and the amber fault light will flash every minute if a fault is found.
The alarm is provided with simple screw fixings and comprehensive instructions.
New MKIV pager units will indicate a CO alarm with a blue fire symbol as to differentiate it from a smoke alarm which shines red.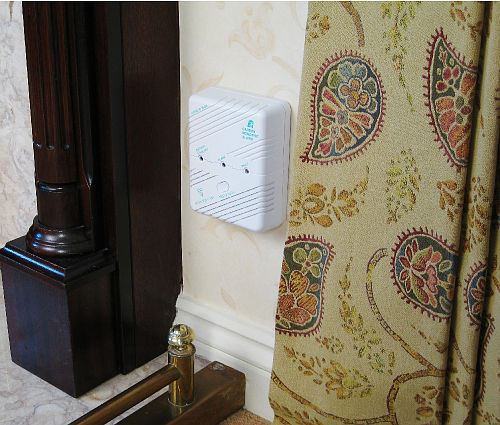 Discreet design of the Carbon Monoxide Detector

New MKIV pager units will indicate a CO alarm with a blue fire symbol
Battery powered
Self monitoring
Can be shelf or wall mounted
Fault condition indicated on alarm
Hush button
1 year warranty